Baebies at PAS
Pediatric Academic Societies
April 30-May 4 & May 10-June 4, 2021
Virtual Conference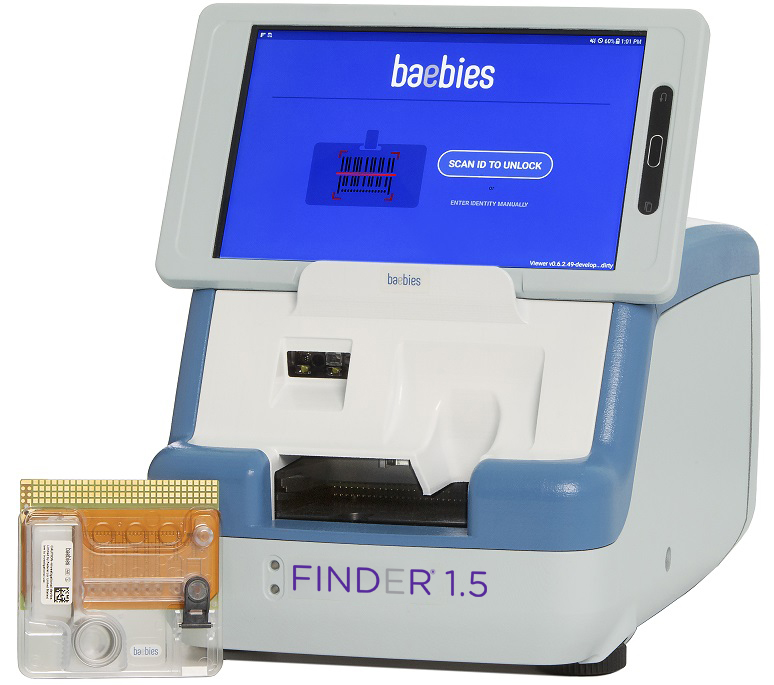 Meet Baebies at our virtual booth to chat with our team or request further information on:
RT-PCR within 17 Minutes for SARS-CoV-2 on FINDER 1.5
Testing for G6PD deficiency on FINDER  - under FDA 510(k) review
Robust development pipeline
Want to schedule a private meeting? Please scroll down to the request form below.
Five posters will be presented on our digital microfluidics technology:
Heparin Monitoring (finger/heel stick samples), Dr. Sitaram Emani, Boston Children's Hospital
AKI Biomarker Analysis in Critically Ill Neonates, Dr. Namasivayam Ambalavanan,  Univ. of AL at Birmingham
CMV PCR from Saliva in Minutes, Dr. Suresh Boppana, Univ. of AL at Birmingham
Clinical Evaluation of a Near-Patient platform for G6PD from a Low Volume Sample, Dr. Charles Cotten, Duke University
Unbound (free) Bilirubin for POC Newborn Bilirubin Screening, Dr. Ichiro Morioka, Nihon Univ. School of Medicine, Tokyo Japan
For additional information, visit the PAS 2021 website. Hope to see you there!
Meeting Request Form: