This week, we're spotlighting the Baebies CARB -X project team and the work they are doing to address the critical need for a rapid and easy-to-use sepsis diagnostic platform.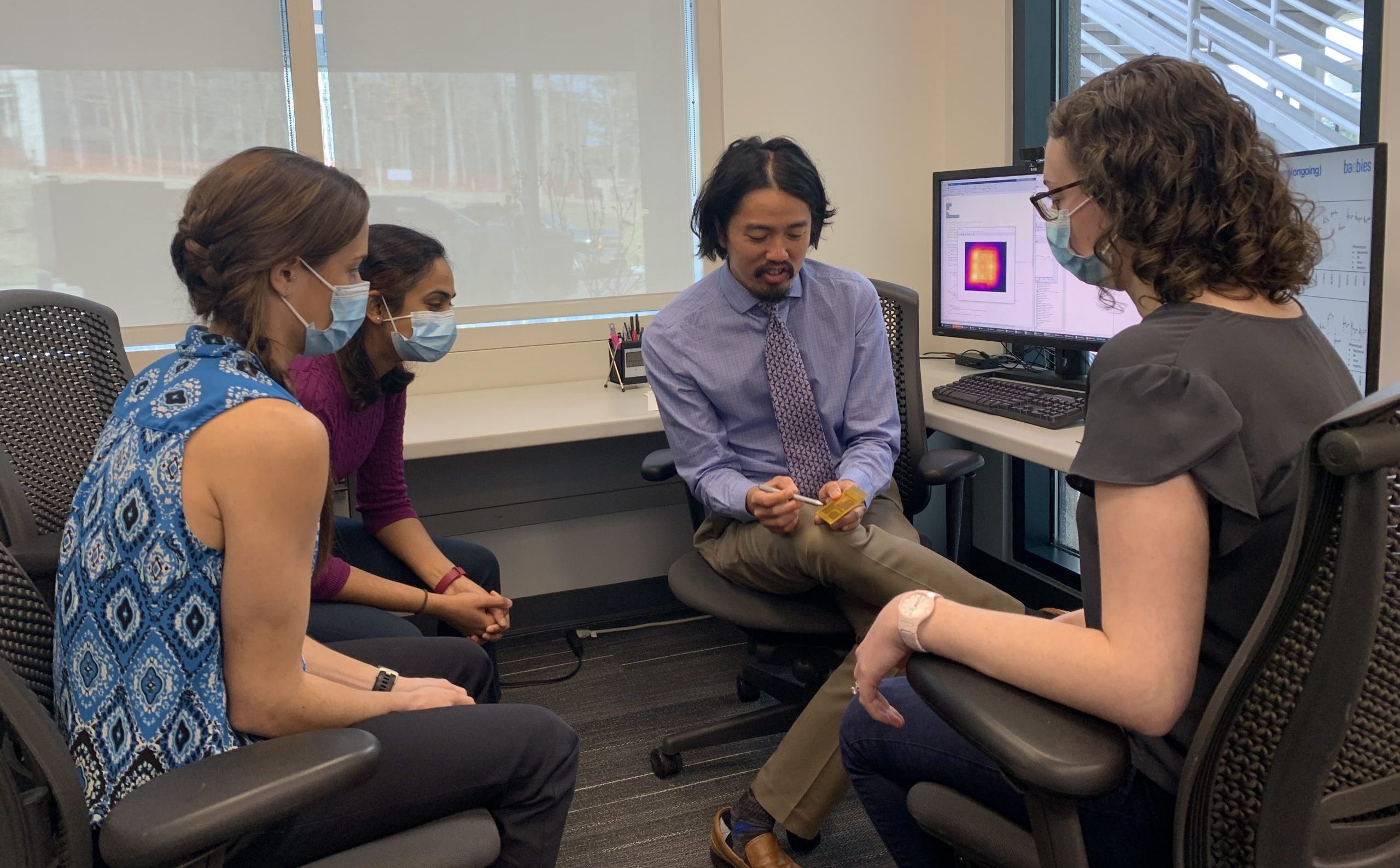 Challenged to Combat A Global Threat
In April 2021, global non-profit partnership CARB-X (Combating Antibiotic-Resistant Bacteria Biopharmaceutical Accelerator) awarded Baebies funding for the development of a diagnostic platform with rapid results for sepsis, which leads to approximately one million newborn deaths per year globally.
Rainer Ng, PhD, who heads Technology Development at Baebies and is the PI for the CARB-X project, has spent the past two years hiring and building out his team of 13 scientists and engineers. "This incredible team we have put together has been designed specifically to press on problems with high intensity and velocity. It's truly been a privilege to be working with everyone in the team."
A Special Team, A Unique Platform
You can hear the excitement in Rainer's voice as he explains the emerging technology his team is working on today. He's been intentional about searching for that same passion while building out Baebies' Technology Development team.
"Identifying staff with a deep-seated passion for research is critical to making our team's philosophy work. Sustaining our pace and intensity is only possible if it comes from an innate passion for research and problem-solving."
The development of the sepsis diagnostic takes place on FINDER®, a highly versatile diagnostics instrument with the ability to perform molecular, immunoassay, hematology, and chemistry assays. By integrating blood culture with FINDER's microfluidic cartridge, users will be provided information on species identification, antimicrobial susceptibility testing, and gram status in real-time without the need for any hands-on intervention. In addition to blood culture, the platform will also be able to measure expression levels of various genes from just 125 microliters of whole blood to distinguish between different causes of inflammatory responses.
Creativity, Teamwork, and Drive
Numerous technical challenges surfaced during the development of this project which has required a mix of perseverance and creativity to overcome. We had the opportunity to speak with three scientists who have spent the last year working on the CARB-X project.
"I like finding technical solutions to complex problems that have a lasting impact. Knowing that the science might help someone in the future is very rewarding," said Laura Huning, PhD.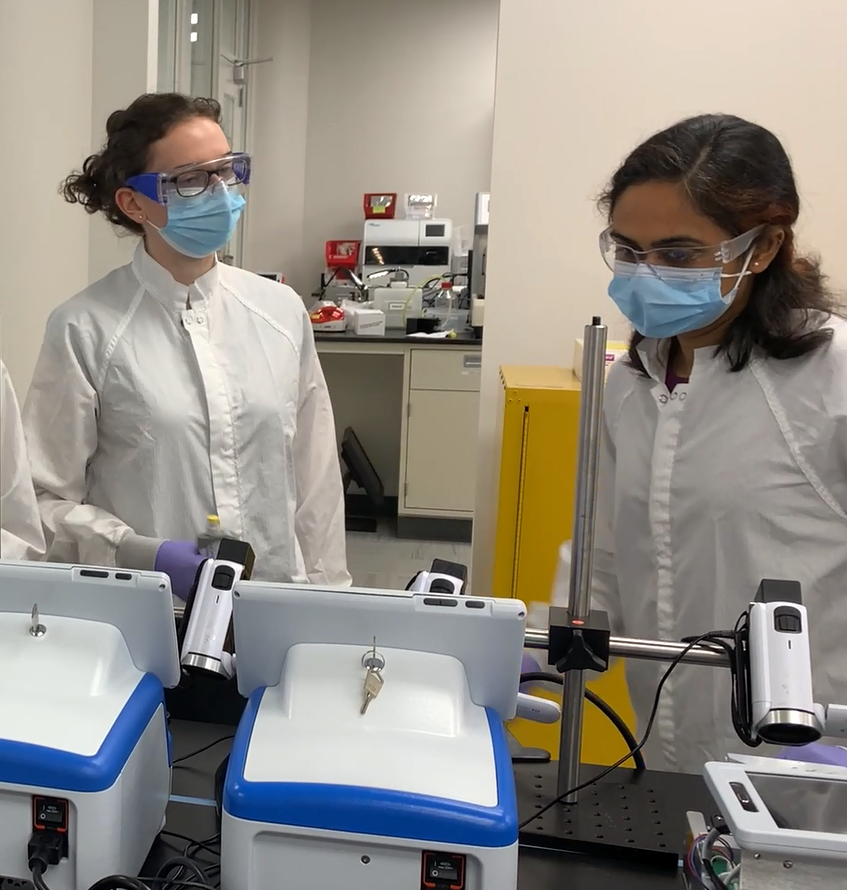 "The Baebies sepsis diagnostic is designed to use multiple methods to provide several types of information to the user – whether an infection is bacterial, what class of bacteria it is, what the bacterial species is – and it will provide this information very quickly from a small sample. Timing of proper treatment has a huge effect on patient outcomes, so our product's speed will help in making the best choice about treatment for infection," said Abbey Jackson, PhD.
For Devika Varma, PhD, it has been gratifying to be part of the CARB-X team that is working towards solutions for one of the greatest global healthcare challenges of our times. "I'm enjoying the process of integrating innovative technological ideas with Baebies' platforms early on, which will potentially get us to a working solution for this big clinical problem faster," said Devika.
The project is named after the funding from Combating Antibiotic-Resistant Bacteria Biopharmaceutical Accelerator (CARB-X), a global non-profit partnership dedicated to accelerating antibacterial research to tackle the rising global threat of drug-resistant bacteria.
Learn more about the digital microfluidics platform to see how it can support your testing needs.
Visit our careers page to see how you can become a part of the incredible Baebies team.